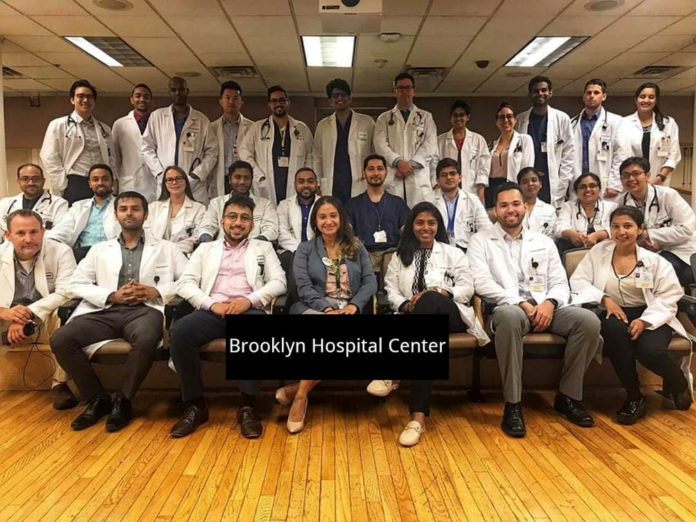 The Alumni of Alfaisal University has always played a significant role in setting an example for the upcoming graduates by mentoring them and sharing their expertise in their related fields. They also act as role models through their achievements and real-life experiences.
Likewise, during the ongoing Global pandemic situation, Alfaisal University is proud to have an alumni like Abdullah Hakoum (graduated in 2016), Mahmoud ur Rahman (2017) and Rakan AlGhanah (2018) all PGY1 residents & Naief Abu Daff (2017) PGY2 resident at the Brooklyn Hospital Center, USA.
Abdullah describes their role in handling and treating the COVID patients and trying to deliver them the best possible care. Their job is to screen the patient for infection and further admit them in the hospital, provide oxygen supplement and required medicines, continuously assess the infected patients and keep their families updated about their condition. They are also responsible to upgrade the patients to the ICU in case their symptoms worsen.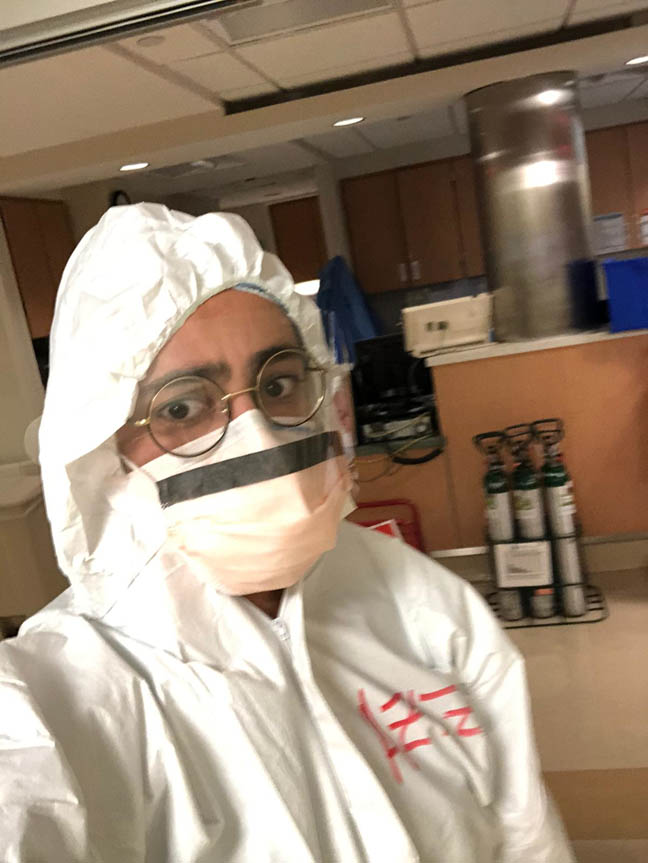 All healthcare providers are facing immense risk worldwide. Similarly, while giving treatment to the COVID patients, two of our Alumni got infected and recovered, and showed great selflessness by re-joining work soon after getting well.
We wish them all the best and hope to see more of Alfaisal's alumni rendering their services worldwide in this difficult time.