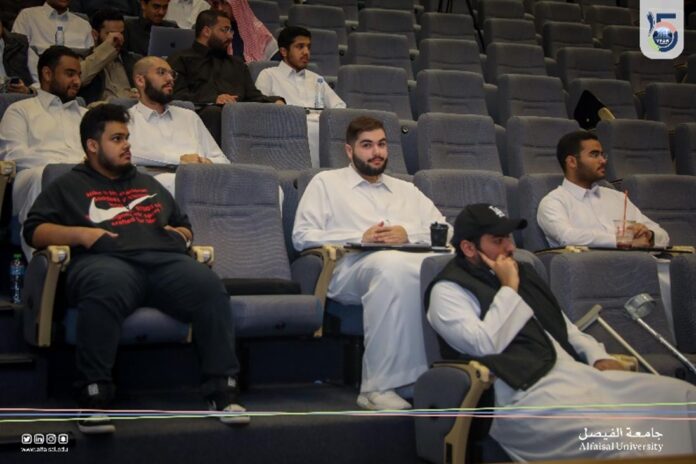 College of Business invited Eng. Mohannad Al Kudwah to be part of CoB's Executive Lecture Series. Eng. Mohannad is a Quality Consultant at King Fahad Medical City.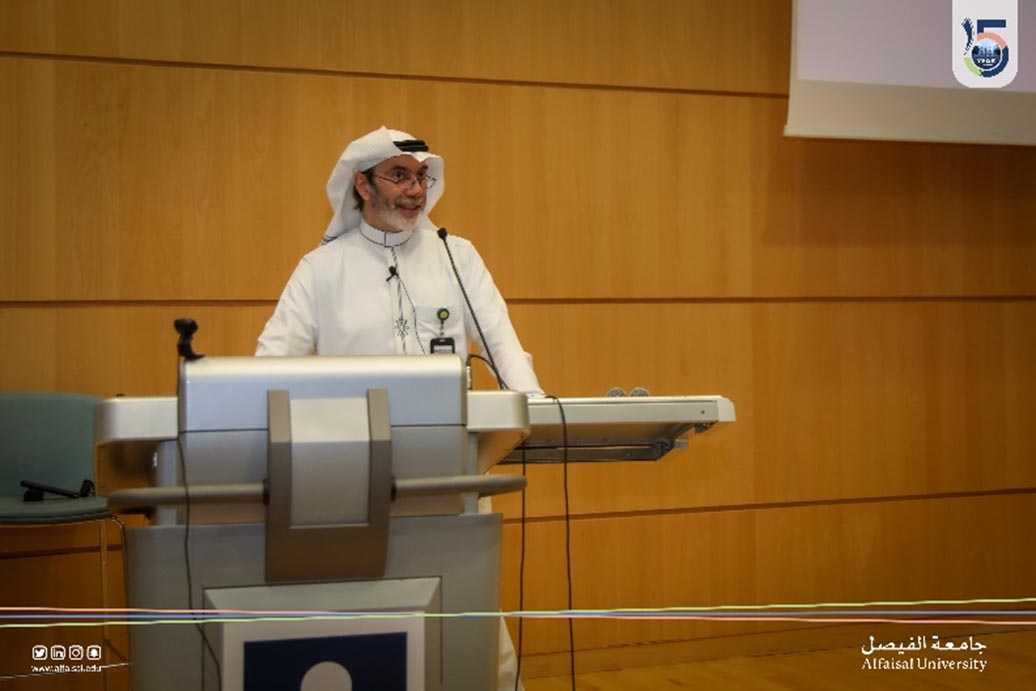 The lecture titled "Quality & Competitive Advantage" was presented to the audience and College of Business students. It took place on Wednesday, February 1, 2023, in the Lecture Theatre (F) from 12:00 to 1:00 PM.
Eng. Muhannad started the lecture with two question "Why Quality Matters?" and "Why Quality?". It matters because it assures sustainability, build trust, and decrease the complaints to the minimum. Quality is required to meet the industry standards, it also helps to improve the product, increases the customer satisfactions, and keeps you competitive.
Eng. Mohannad quoted "without leadership there is no quality". Within the quality, we need to compare the organization performance with itself, because sometimes it is not accurate to compare your organization with others even if they are in the same industry. Furthermore, while comparing, we need to rely on data collected based on observations.
The lecture is part of College of Business Executive Lecture Series. It provides Alfaisal University students and guests from the business community the opportunity to learn from some of the country's leading executives and leaders as they talk about their experiences.  College of Business sponsors the weekly Executive Lecture Series to bridge the gap between the world of leadership and business education.