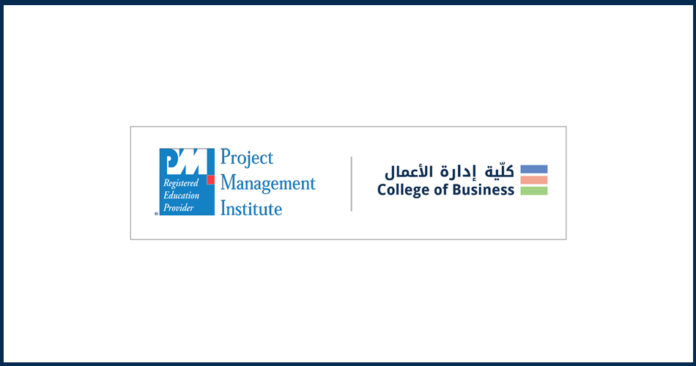 The College of Business at the Alfaisal University is pleased to announce that after a detailed process, the Project Management Institute (PMI) agreed to renew its R.E.P. status for another three years. Four years ago, The Alfaisal University was the first university in the Kingdom of Saudi Arabia to obtain such status.
The PMI R.E.P.s are educational institutions committed to provide world-class project management training programs. The R.E.P. status is obtained after rigorous quality assessment process led by the PMI to assess the training program contents, instructors' qualifications, instructional design, and facilities. There are over 1400 R.E.P. institutions in more than 70 countries. As per the PMI, R.E.P.s have trained an estimated 3 million students in the last few years. PMI 2011 survey of training providers revealed that 80 percent of organizations who seek training in project management prefer to work with an R.E.P. and practitioners view the R.E.P. designation as a stamp of quality.
Students attending our project management courses are qualified to earn and to maintain Certified Associate in Project Management (CAPM)®, Project Management Professional (PMP)®, Program Management Professional (PgMP)® and other PMI professional credentials.
The PMI Registered Education Provider logo, CAPM, PgMP, and PMP are registered marks of the Project Management Institute, Inc..