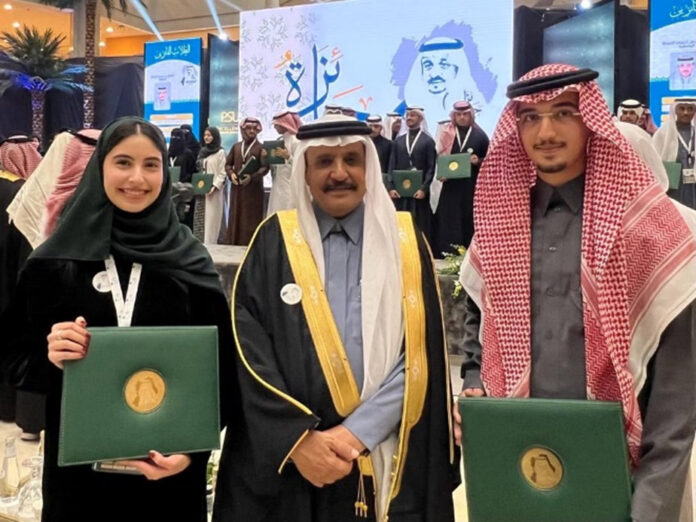 College of Business – Finance graduate Ms. Rahaf AlMady and College of Engineering – Industrial Engineering graduate Mr. Abdulaziz AlBalwi won the 1st round of Prince Faisal bin Bandar Prize for Excellence and Creativity – Student Excellence Branch 2022.
Both students were nominated to be the exemplary choice to represent the 2022 batch and participate in this Branch of the Prize "Student Excellence Branch" as Alfaisal University representatives with outstanding academics and extra-curricular achievements.
Proudly both graduates, expressed their appreciation, saying, "We are honored to be representing Alfaisal University in the prize" and that they aspire to be a part of the next round, which focuses on acknowledging employees in the workforce for their outstanding performance.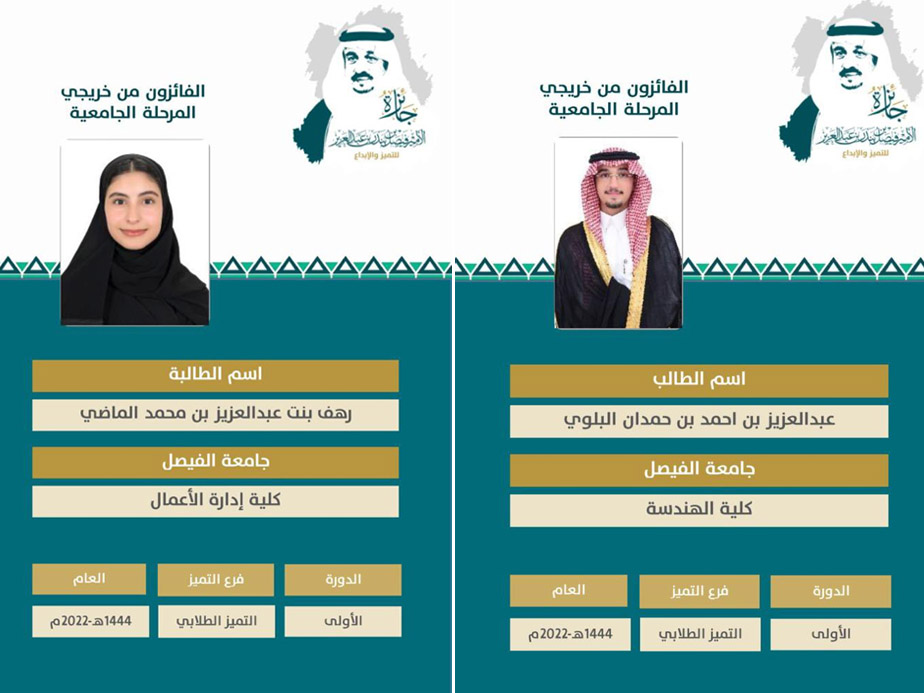 The launch of this award aims to achieve the strategic and development goals of the Kingdom's Vision 2030. The award focuses on achieving the goals of the Habitat Country Programme Document (HCDP) by recognizing exemplary students of Riyadh and its governorates in several fields and by recognizing distinguished high school students and university graduates for their academic excellence and contribution to extracurricular activities, to be a part of The Future Saudi Cities Programme; a joint programme developed by the Saudi Ministry of Municipal and Rural Affairs (MoMRA) and UN-Habitat, implemented in close cooperation with the municipalities of 17 major Saudi cities.
The cities have been selected based on their different population sizes, geographic distribution, and a range of criteria based on capacities and economic potential to create a more balanced regional development among the cities of Saudi Arabia. The chosen cities include Riyadh, Makkah, Jeddah, Taif, Madinah, Tabuk, Dammam, Qatif, Al-Ahsa, Abha, Najran, Jazan, Hael, Arar, Al Baha, Buraidah, and Skaka.