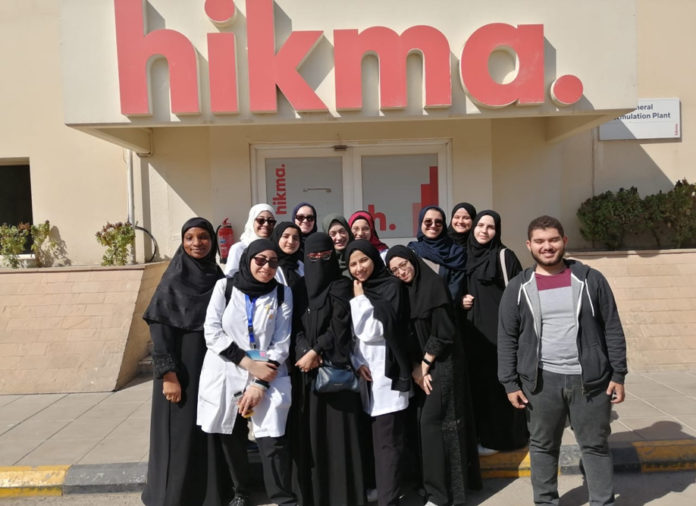 On Wednesday 27th of November 2019, the College of Pharmacy organized a field visit to Al-Jazeerah Pharmaceuticals for third year students as part of their curricular activities.
Students were taken in a tour around the company's pharmaceutical warehouse. Information about storage system and quarantine zone along with the GMP and guidelines that the industry is following were discussed.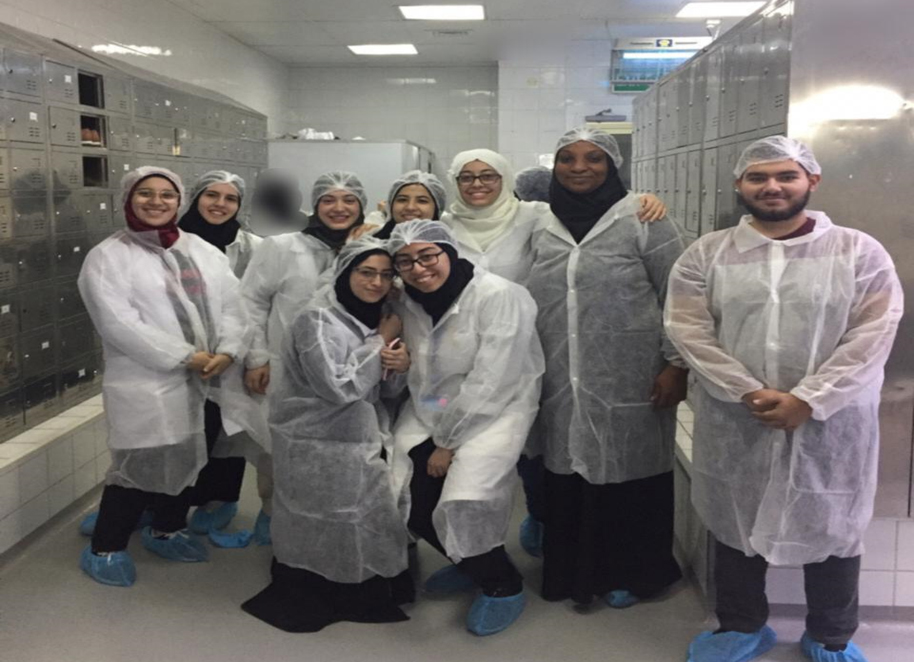 Students were then escorted through various zones of pharmaceutical products manufacturing areas, namely powders, tablets, coated tablets, liquid and semi-solid drug dosage forms where explanation was provided throughout the tour, starting from raw materials processing, handling and storage, initial drug manufacturing processes, in-process sampling, screening and quality monitoring, to finished drug products packaging materials and techniques.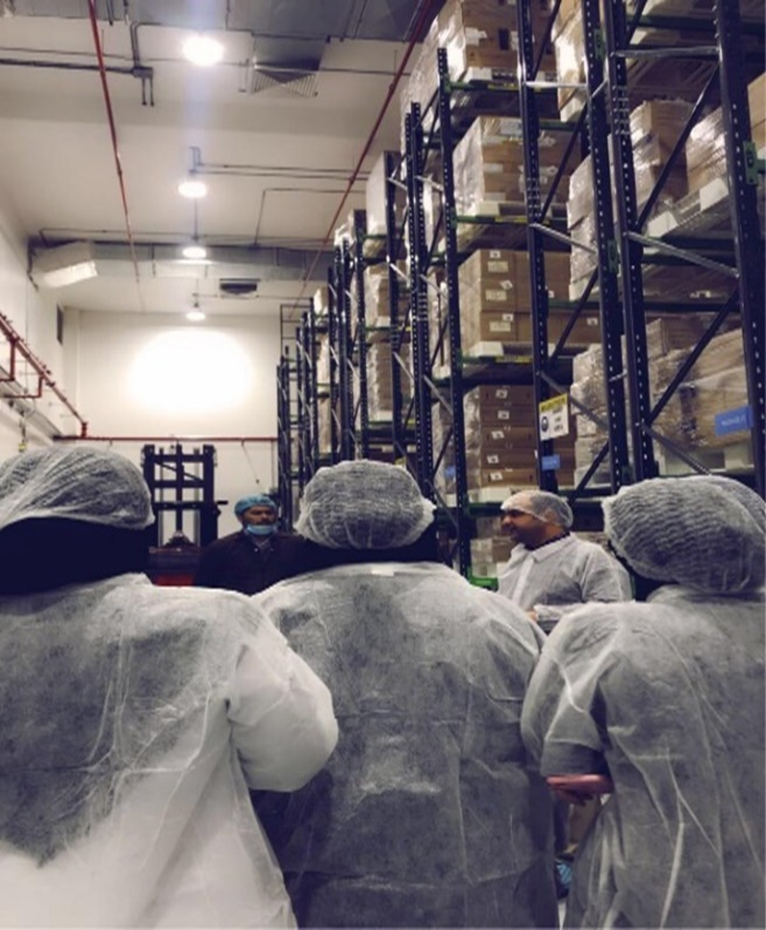 Later, students were provided with basic information related to quality control and quality assurance major role in the company.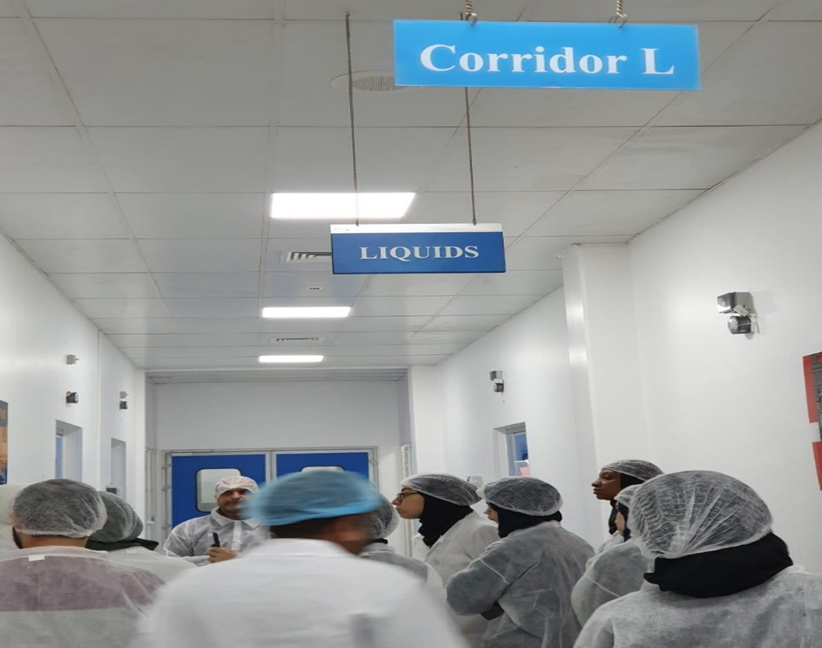 The visit concluded with a discussion session where students had the opportunity to learn more about the company's future working opportunities and its different international branches.