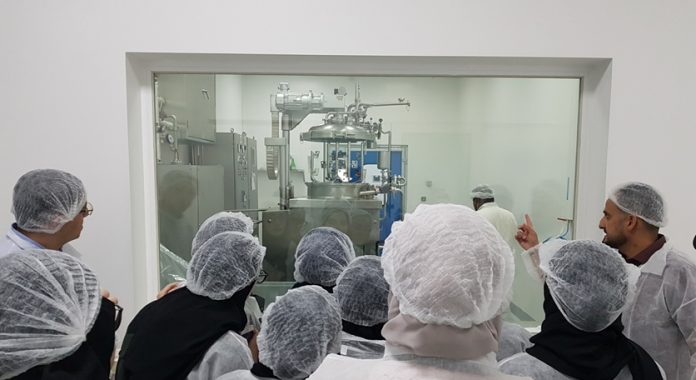 College of Pharmacy organized a field visit to Al Jazeerah Pharmaceutical Industries Ltd – affiliate of Hikma Pharmaceuticals in the Kingdom of Saudi Arabia – for third year students on Sunday 2nd of December 2018, as part of their curricular activities at the college.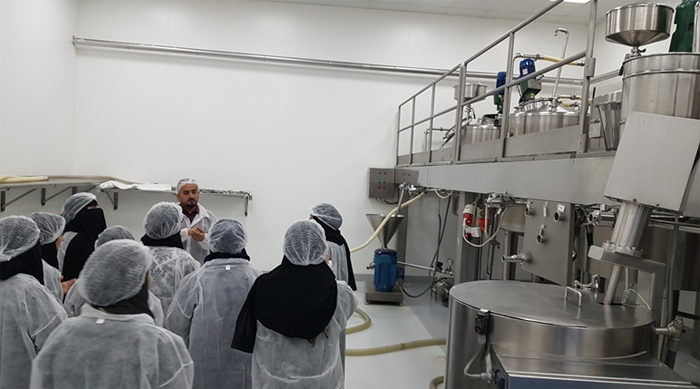 Hikma Pharmaceuticals is a well-known multinational pharmaceutical company based in Jordan that manufactures non-branded generic and in-licensed pharmaceutical products.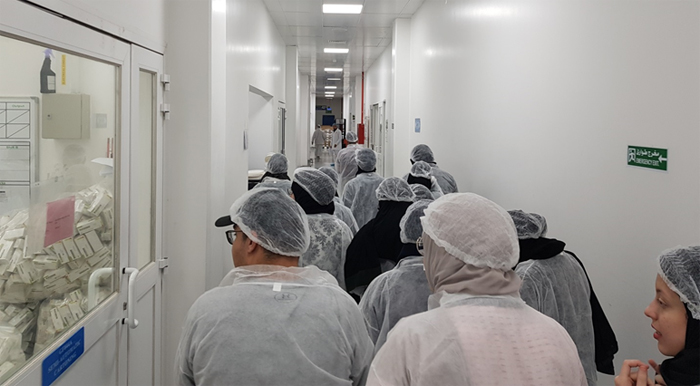 The students were escorted by two faculty members, Dr. Mohammed Khanfar; Head of Pharmaceutical Sciences Department, and Dr. Aiman Alwadi; Teaching Assistant, Department of Pharmacy Practice.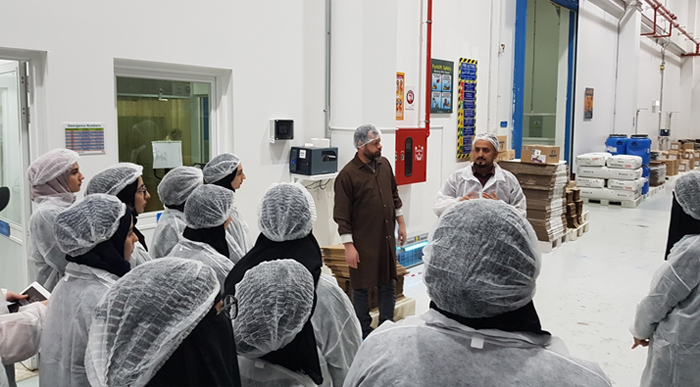 During the visit, the day started with a brief introduction to the company's history, status, growth and achievements, followed by a simple demonstration of their industry's various pharmaceutical and regulatory sectors along with different practices applied to control the authorization and licensing of the manufacture and sale of their products.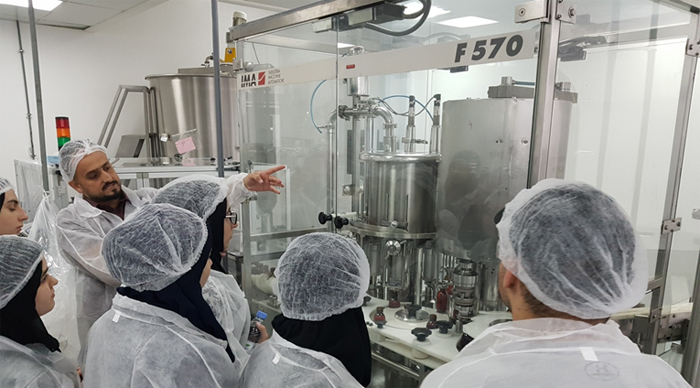 Afterwards, the students started their tour in one of the company's pharmaceutical production lines accompanied by Mr. Waleed Qadoumi; Process Validation Supervisor, Hikma Pharmaceuticals. At the beginning, Mr. Waleed provided a demonstration of various aseptic techniques implemented within different working zones, in order to maintain their production quality in accordance with international accepted guidelines.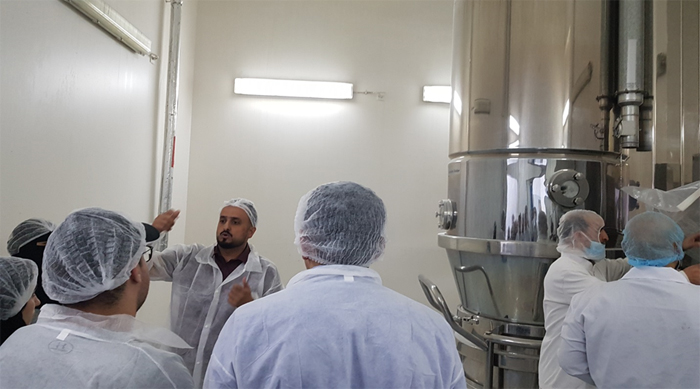 Then, the students went through various stages of pharmaceutical products manufacturing process, namely powders, tablets, coated tablets, capsules, liquid and semi-solid drug dosage forms where Mr. Waleed provided thorough explanation, starting from raw materials processing, handling and storage, initial drug manufacturing processes, in-process sampling, screening and quality monitoring, to finished drug products packaging materials and techniques.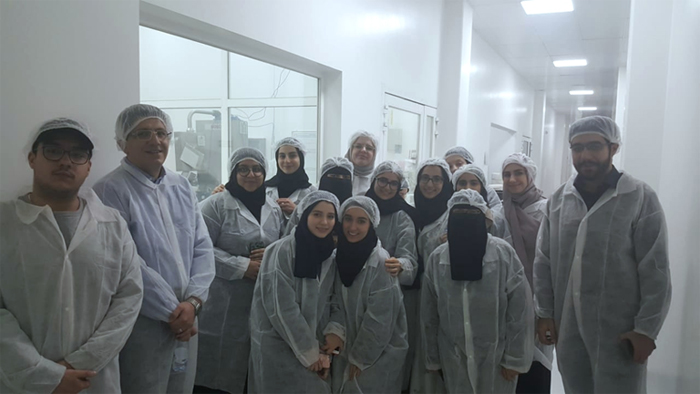 Finally, the students were taken to the company's quality control department and learned different analytical procedures and techniques used, that provide assurance of their drug products quality, safety and efficacy; namely stability studies, laboratory physical quality-control tests, and final product analysis using HPLC, GC and other chromatographic techniques. The visit ended with a discussion session at the company's continued education center, where students had the opportunity to enquire about future training and internship opportunities offered.​