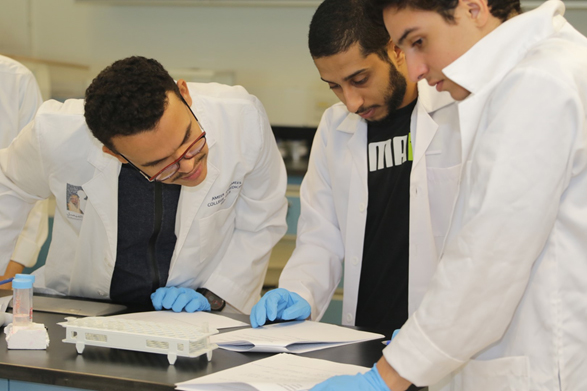 Fall semester 2018-2019
First year students of College of Medicine (of fall 2018-2019) have witnessed the launching of Molecular Lab directed by the Department of Biochemistry and Molecular Biology.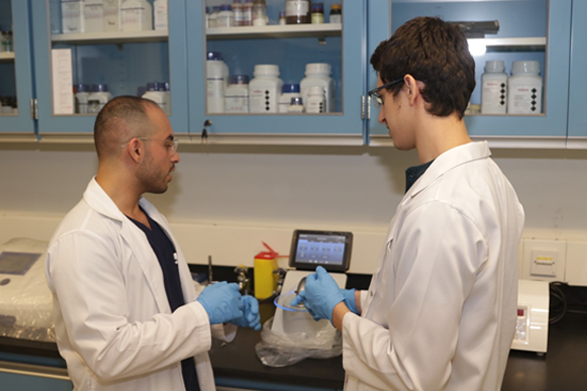 Three hundred and thirty students have been introduced to unique hands-on Molecular techniques such as DNA isolation, Polymerase Chain Reaction (PCR), and more.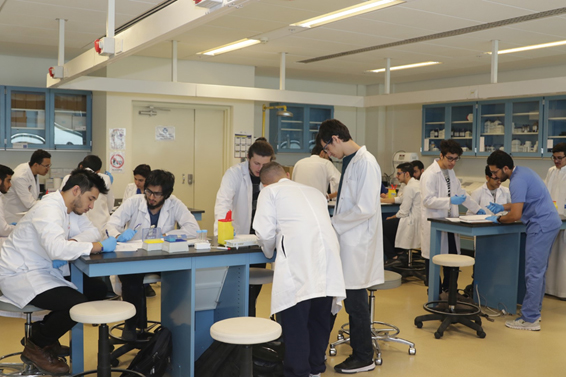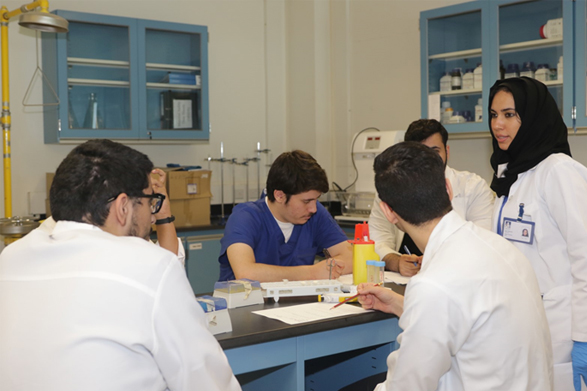 Teaching the molecular lab to students is a great way to expand students' knowledge and prepare them for future world of research.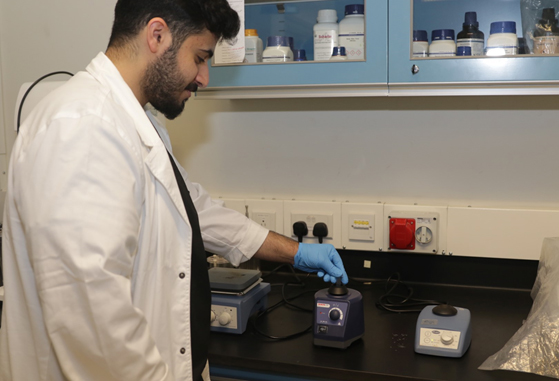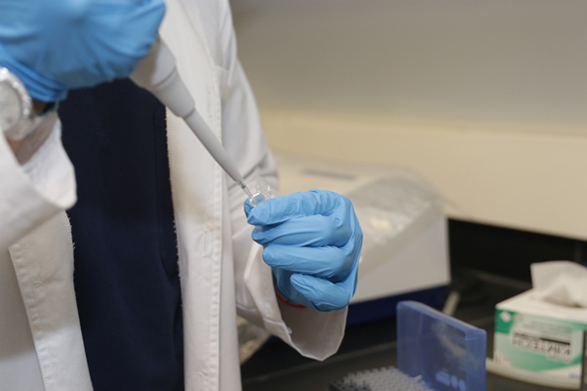 9 labs have been already conducted with great students' feedback.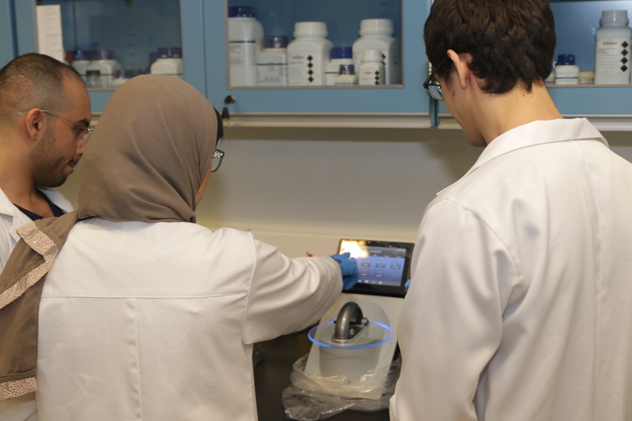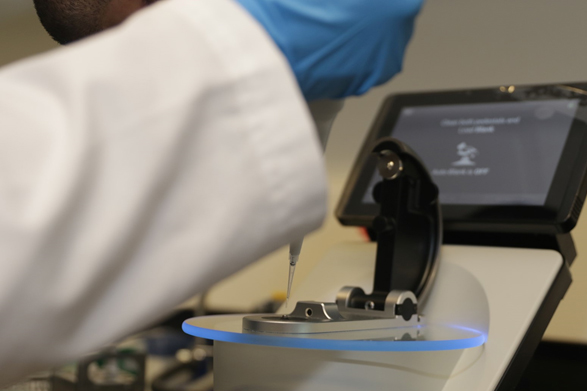 Getting acquainted with techniques of handling different machines such as Microcentrifuge and Nanodrop, and experiencing methods of sample collection and micro pipetting under high supervision of qualified instructors were what made this lab interesting and enjoyable.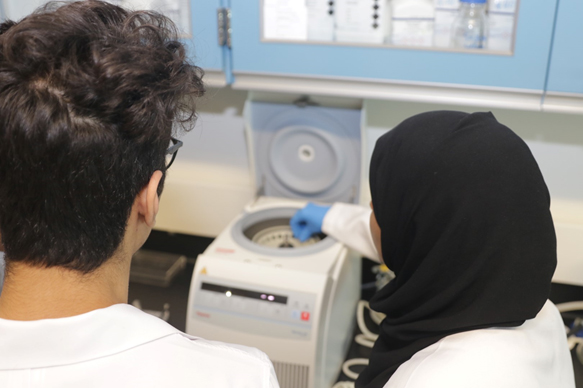 We are all happy for this great achievement and will work hard to deliver the best of our experience to College of Medicine Students.