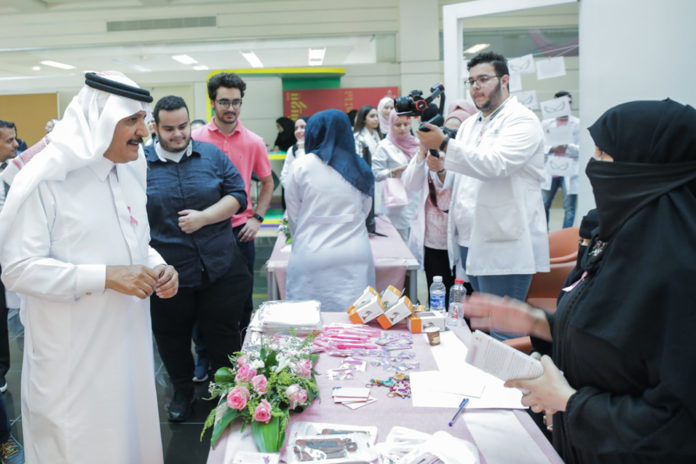 Breast cancer awareness month is an International yearly campaign that intends to educate people about the importance of early screening, test, and prevention. This campaign starts on October 1st and ends on October 31st every year.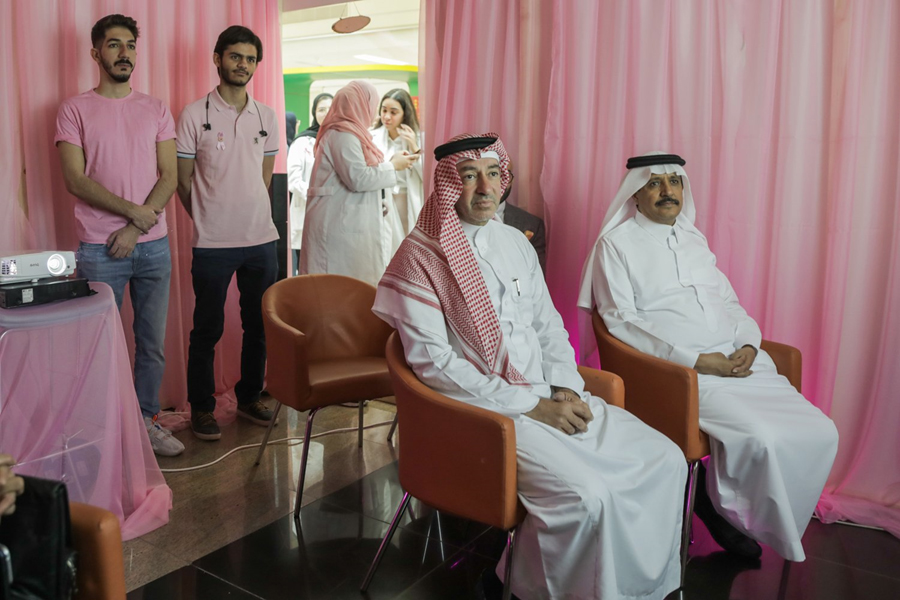 The Medical Students Association (MSA) at Alfaisal organises an annual Breast Cancer Awareness health campaign every year in the month of October to increase awareness of the disease and to educate the students as well as the faculty about its cause, prevention, diagnosis, treatment and cure. The campaign offers information on the facts related to the disease, risk factors, treatment options, advice on how to avoid the onset of the disease and warning signs to look for. The campaign also provided the locations for early detection clinics in Riyadh.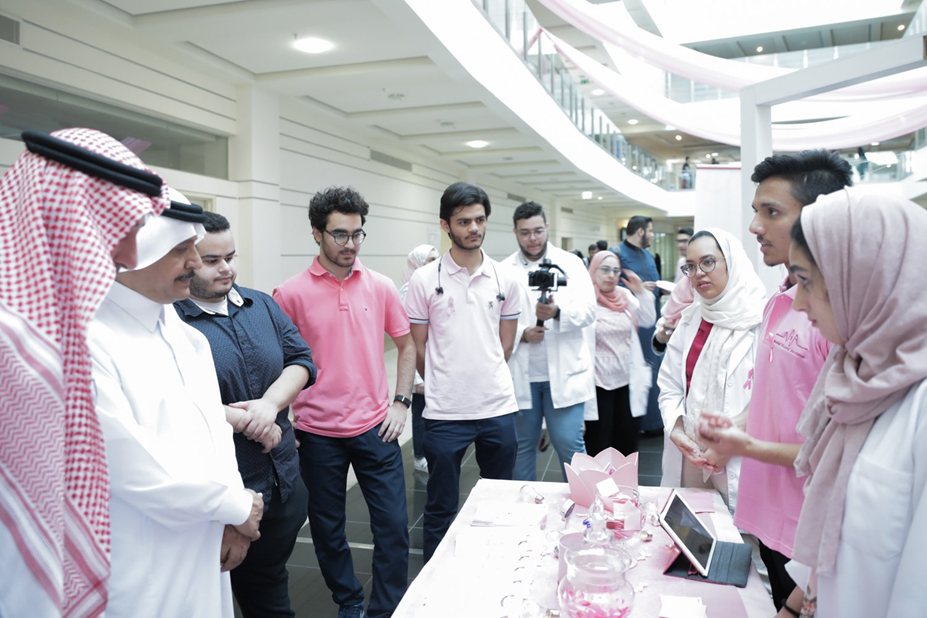 This year MSA in collaboration with the sponsors (Topaz Est. for Trading, Diet Watchers, Eye of Riyadh, and Leena's Bakery) arranged the Breast Cancer Awareness Campaign on the 13th and 14th of October. Four booths were set up on the ground floor of the Campus. The booths provided information brochures, cancer awareness merchandise, snacks for visitors and dummies for demonstrating how cancer lumps look and feel like. There was Trivia and Quiz held at one of the booths where students could self-assess for their knowledge on Breast Cancer. A huge poster was erected on one side with wings printed on it where students could take photos and post them on twitter for a photo competition.
The décor was done to show solidarity with the event. A canopy was created using pink cloth tied up at intervals, pink and white balloons and flowers decorated the booths and most of the snacks at Leena's bakery stall was presented in pink and white.
Dr. Mohammed Bin Ali Alhayaza, President at Alfaisal University and Dr. Khaled AlKattan, Dean of the College of Medicine graced the event and gave their support and encouragement to the students.