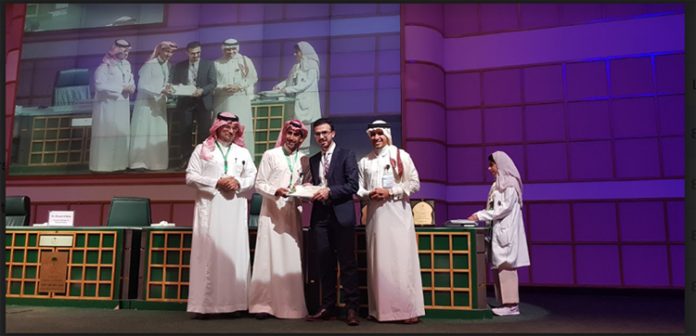 The College of Medicine is proud to announce that 7 of its medical students who participated in the 13th KFMC Annual Research Symposium won top prizes in both oral and poster presentations, in a competition involving 250 applications from junior medical students and residents. The symposium took place on the 21st and 22nd of November, 2018 at King Fahad Medical City, Riyadh.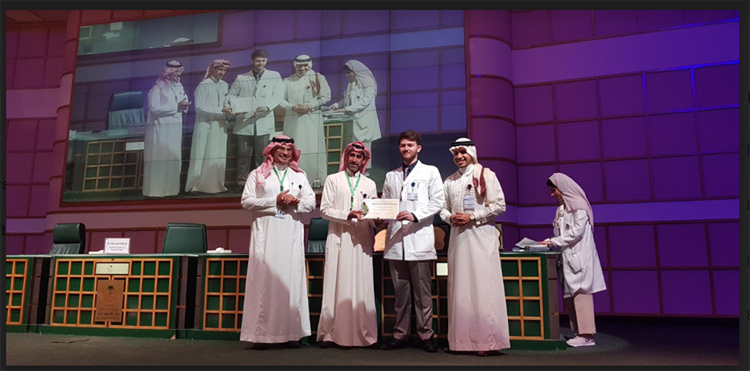 A total of 29 scientific abstracts were presented – 9 oral and 20 poster presentations.
It is worth mentioning that 6 out of the 7 Alfaisal students who won prizes have presented their research work from their SPIRIT and LRTP 2018 programs.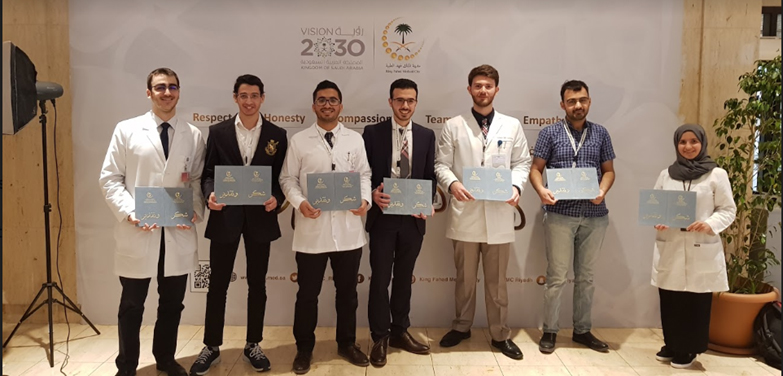 The winners for the oral presentations are:
1st Prize: Mohamad Saleh Mohamad Maan Alabdaljabar, Year 4 "Tunicamycin-Induced ER Stress Effect On Cardiac Contractility" – SPIRIT 2018 Program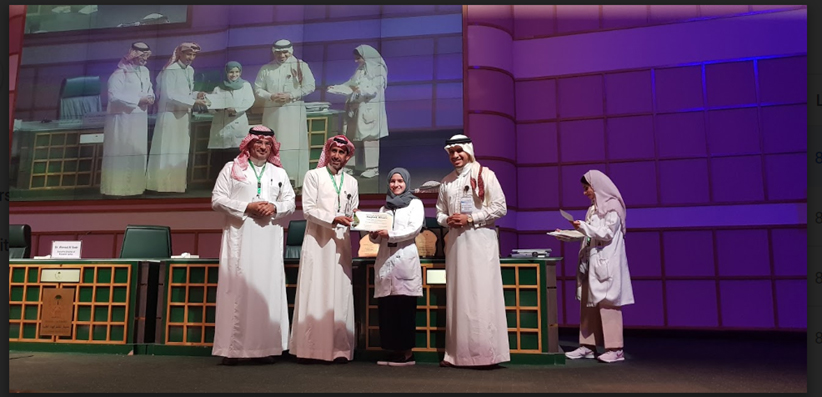 3rd Prize:Anas Riad Mohamad Idris, Year 4
"The Role of Wnt Signaling Repressor HBP1 in Genetic Epilepsies" – SPIRIT 2018 Program
4th Prize:Raghad Alswes, Year 4 "Sensitivity of Colorectal APC Mutations to Statins" – SPIRIT 2018 Program
5th Prize:Amr Fayssal Farahat, Year 2 "Co-morbidities Among HIV Adult Patients in King AbdulAziz Medical City, Western Saudi Arabia: 30 Years Retrospective Cohort Study"
6th Prize:Anas Khlaled Mohammed Alsuraimi, Year 4 "Right Ventricle Protective Effects of Prostacyclin Analog in A Rat Model of Severe Pulmonary Arterial Hypertension" – SPIRIT 2018 Program
The winners for the poster presentations are:
Talal Hijji
"Prevalence and Correlates of Underweight Status Among Adolescence in Saudi Arabia: Findings from The Jeeluna® National Study" – LRTP 2018 Program
Mohammed Farooq Janjua
"Validation of Gene Expression Signatures Characteristic of Hypertension in Rat Models"- SPIRIT 2018 Program