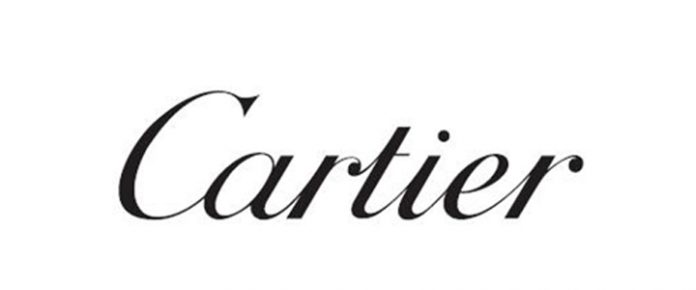 Increased GCC applicants for Cartier Women's Initiative Awards highlight the great potential of women entrepreneurs in the region.
Riyadh, 1 November 2018
Cartier & Alfaisal University are proud to announce their first of a kind lecture and introduction to their women's initiative to support women entrepreneurs at Alfaisal University campus in Riyadh.  This year's Cartier Women's Initiative Awards applications amount to over 2800 worldwide, with the MENA region ranking first in terms of submissions. What's more, is it the first time the program receives applications from Saudi Arabia, which stands for nearly a quarter of the region's 895 candidacies. Such significant increase in applicants in the region sheds a promising light on women's empowerment and entrepreneurship aptitudes in the Gulf.
To further encourage the region's female entrepreneurs, Cartier Women's Initiative Awards hosted a breakfast presentation for 200 students at Alfaisal University in Riyadh on 31 October. Being a student-centered and research-focused University, Alfaisal students have singular opportunities for collaborative research and international study. Furthermore, student associations, clubs, and organizations provide opportunities for both personal and professional growth as the University seeks to graduate socially responsible global citizens that are committed to lifelong learning and personal development in service to others, the university is offering them this special opportunity to attend this lecture.
"We are very proud to be hosting this Cartier Women's Initiative Awards presentation, which aims to raise awareness about the program among the country's students and youth," said Alban Du Mesnil Du Buisson, Managing Director Cartier KSA.
Launched in 2006 with the aim to support for-profit start up projects by female entrepreneurs, Cartier Women's Initiative Awards encourage bold ideas and creative excellence, and in so doing reflects the Maison Cartier's long standing interest in timelessness and sustainability as well as its commitment to driving positive change.
"Cartier has over the years cemented strong ties with the MENA, and more specifically Saudi Arabia. We are delighted to see such significant increase in Cartier Women's Initiative Awards candidates in our region," said Alban Du Mesnil Du Buisson about this year's application results.
"Building projects that go beyond the fleeting fashions of the day is at the core of Cartier's values, which is why promoting impact-driven businesses through such programs as Cartier Women's Initiative Awards is indispensable. It is part of who we are and what we strive for," added Sophie Doireau, Managing Director, Cartier UAE and India.
Empowering women worldwide by providing an arena in which daring, exceptional and impactful concepts can be brought to life reaffirms Cartier's commitment to creating long lasting impacts that will better the lives of future generations.
The Dean of Business College at Alfaisal said greeting this Initiative "I am very pleased to have Cartier with its rich experiences present its Cartier Women's Initiative Award (CWIA) to College of Business (CoB) female students. CoB with business administration curriculum grounded in liberal arts education trains its students to be critical thinkers and entrepreneurs. Its graduates are at the forefront of business growth and many of them become employers rather than employees. With this orientation and the excitement about the Saudi 2030 Vision, I am sure they will benefit from CWIA. I look forward to see one of the winners of the CWIA to be an Alfaisal University College of Business graduate"
Alfaisal University is situated on the austere grounds of the palace of his Majesty the Late King Faisal in the capital of Riyadh, Alfaisal is the crown jewel of the internationally reputed King Faisal Foundation.
With over 3,000 students (representing over 40 nations), Alfaisal's undergraduates are enrolled in one of the University's five colleges: business, engineering, medicine, science, and pharmacy. Students have the opportunity to continue their studies on campus by pursuing a graduate degree in business, engineering, nanoscience, biomedical, and health sciences.
About the Cartier Women's Initiative Awards
Founded in 2006, the Cartier Women's Initiative Awards are open to women-run, for-profit businesses in any country and sector working to create strong social impact. Since their creation, over 18,600 women from around the world have applied, 198 businesses from 49 countries have been supported by nearly 400 jury members and coaches.
About Cartier
Founded in 1847, Cartier is one of the world's most esteemed houses of luxury, designing and manufacturing exclusive collections of fine jewelry, wristwatches and prestige accessories, distributed through close to 300 Cartier boutiques worldwide.
About INSEAD
As one of the world's leading and largest graduate business schools, INSEAD o ers participants a truly global educational experience. With campuses in Europe (France), Asia (Singapore) and Middle East (Abu Dhabi), INSEAD's business education and research spans three continents. Our 148 renowned faculty members from 40 countries inspire more than 1,300 students in our degree and PhD programmes. In addition, more than 9,500 executives participate in INSEAD's executive education programmes each year. This year again, all three of INSEAD's MBA programmes were ranked #1 by the Financial Times in their categories: MBA, Executive MBA and Single School Executive MBA.
About McKinsey & Company
McKinsey & Company is a global management consulting rm, deeply committed to helping institutions in the private, public and social sectors achieve lasting success. For over eight decades, McKinsey's primary objective has been to serve as its clients' most trusted external advisor. With consultants in more than 100 o ces in over 60 countries, across industries and functions, McKinsey brings unparalleled expertise to clients anywhere in the world. It works closely with teams at all levels of an organization to shape winning strategies, mobilize for change, build capabilities and drive successful execution.