AUEP is celebrating its 10th Cycle Anniversary with breaking news 
Starting from June 2020, AUEP offered young students numerous opportunities to explore and question many possibilities in life. We are expanding yet working within a plan. We want to share with you our success story and coming initiatives:
Objectives:
Solidify established programs (Aspiring Physicians, AI Academy and Empowered Entrepreneur)
Broaden the spectrum of disciplines (Beautiful Mind, Cybersecurity and Ethical Hacking Bootcamp)
Adapt to new technological trends (Apps & AR Games Developers, Innovation and Metaverse in Healthcare)
Collaborate locally and internationally for the advancement of programs (EE2 X SHiNE)
Sustain needs of the community (Mastering English Communication)
2023 will see these 2 cycles:

Cycle 1: 9 – 27 July 2023
Cycle 2: 30 July – 17 August 2023
Breaking News: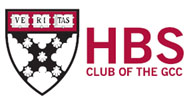 EE 2 X SHiNE is in collaboration with Harvard Business School, Club of the GCC and it brings a unique experience in entrepreneurship, project management, finance and a full week of career path internship. EE 2 X SHiNE is a window of opportunity to your professional life ahead. Don't miss out!
Visit https://auep.alfaisal.edu/ Today!