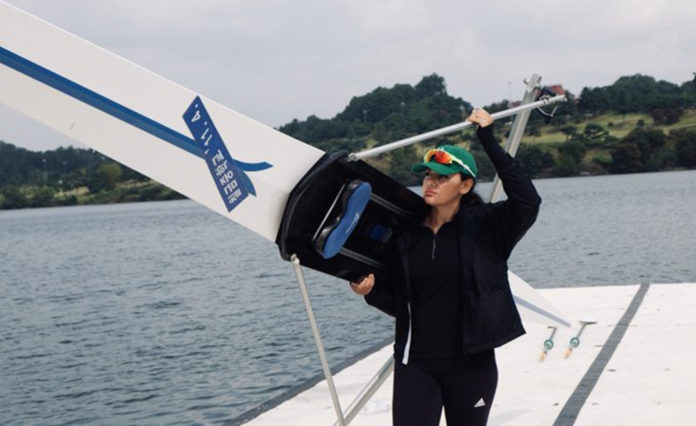 Kariman Abuljadayel was the first Saudi woman to take the opportunity of making her country proud when she participated in the Olympics 100 meters sprint in Rio de Janerio in 2016. We at Alfaisal University feel pleasure to be associated with Ms. AbulJadayel who was a part of the academic team here in 2018.
Since a young age, she was encouraged by her mother to keep herself physically healthy & fit and indulge in various sports which piqued her interest in the sports world. Growing up, it became her dream to become a professional athlete. She got a chance to achieve her goal in life when in 2012 the ban on Saudi woman competing in Olympics was lifted and Kariman started training in earnest.
Her journey wasn't easy but with perseverance, hard work and commitment she fulfilled her ambition and became the first woman from Saudi Arabia to participate in the Olympics. She dedicates her success to her mother's unfailing belief and unconditional support for her.
She feels overwhelmed to have been a part of the Olympics and feels extremely honoured to have set a national record for her country.
She has now embarked on a new journey and has turned her attention to rowing. Having achieved excellence in running, she now wants to explore rowing and attain expertise in this novel sport. She is now preparing to represent her country in the 2020 Olympics being held in Tokyo.
Being an athlete, Ms. Abuljadayel believes in rigorous workout routine and maintaining a healthy diet to keep up her strength and stamina.
She received her Bachelors and Master's degree (2018) in Architecture from the North eastern University in Boston, Massachusetts. She also became a lecturer at the College of Engineering at Alfaisal University in Riyadh for a brief time period. She describes her experience as a lecturer to be very enriching & has made her realize how noble the teaching profession is. She hopes to continue her career in academics after retirement from sports.