On Saturday, Dec. 1st, anEight-member team from Alfaisal University won the First Prize in MITHacking Medicine 2018, Saudi Hack. The event was held on the 29th ofNovember, 2018, and organized by MIT Hacking Medicine, KACST, BADIR and MIT IbnKhaldun Fellows. There were 10 tracks in the Hackathon and Alfaisal team wasassigned to the "Assistive Technology and Ageing" track. The team cameup with ''LyxAR'', which is a screening, intervention and assistive toolfor people with Dyslexia. Utilizing cutting-edge technologies such as MachineLearning & Artificial Intelligence for patients' classification, andAugmented Reality (AR) for assistance with reading difficulties. Thecompetition's judges and mentors came from top universities and researchentities like MIT and Harvard Medical School, they highly praised the productsaying '' Having reached its final form, LyXAR is expected to revolutionizethe trajectory of personalized screening tests''.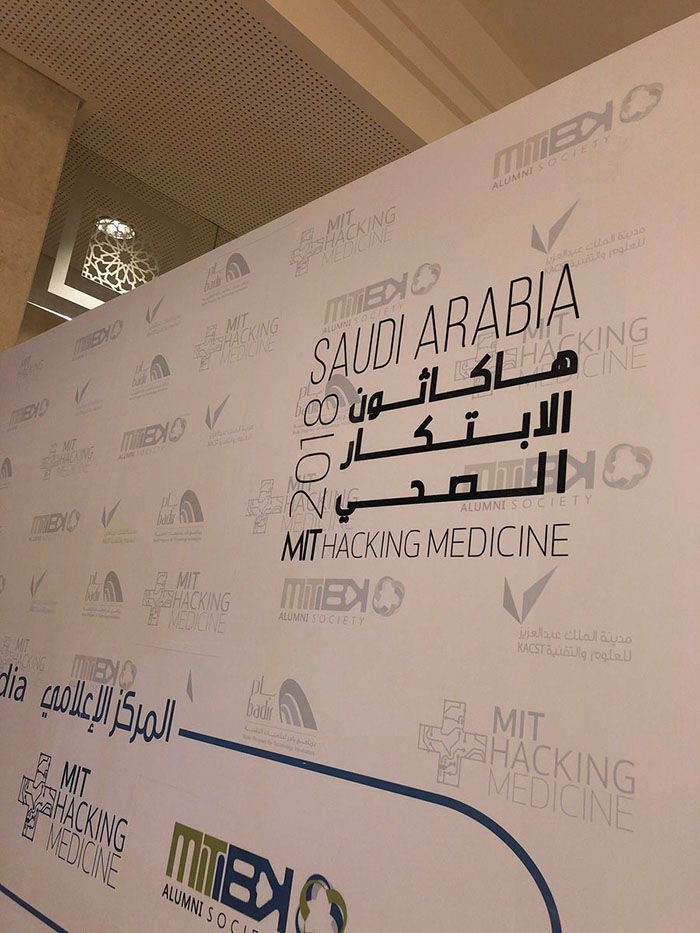 The First Prize entitled LyxAR to receive Half Million Riyals from Badir Technology Incubator to be used for product development and market release. The LyxAR team come are of diverse backgrounds from Electrical Engineering, Mechanical Engineering, IT to Internal medicine and Clinical Pharmacology.
 LyxARwas built be a brilliant team with diverse expertise and interests, which had agreat impact on the final product, for it was critiqued and evaluated fromdifferent points of view, before reaching its final award-winning form. Beloware the team members in Alphabetical order: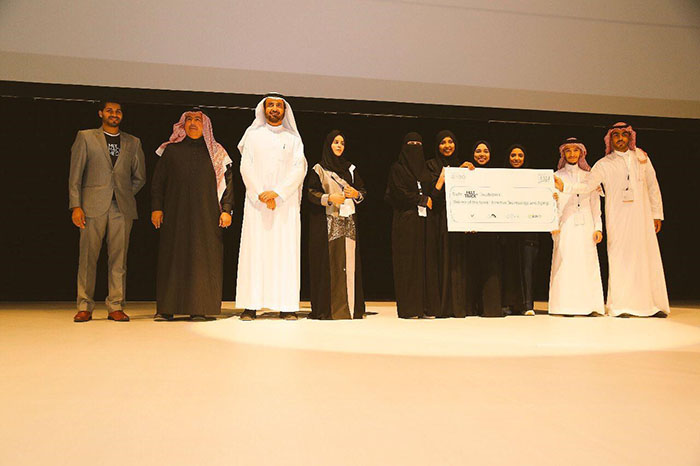 Raghad Adnan Alturkistani, Mechanical Engineering Postgraduate from University College London, London (She contributed to the project through her expertise in engineering innovation and business development).
Ashraf Mohammed Alshahrani, Clinical Pharmacology Graduate from King Khalid Student, Abha (He contributed to the project in the field of drug delivery & symptoms & disease classification)
Hiba Bahmdan, Lab Specialist (stem cell) at Institute of Medical Research & Consultation, Dammam (She contributed to the project through her knowledge in screening methods)
Mai Ali, Instructor of Electrical Engineering at Alfaisal University, Riyadh, (contributed to the project through expertise in data science and machine learning)
Majd Baik, Software Engineering Graduate from King Abdulaziz University and IT Freelance, Jeddah (He contributed to the project through his expertise in mobile app development)
Mona Ahmed Alshehri, 5th year Medical Student at King Saud bi Abdulaziz University for Health Sciences, Riyadh (She contributed to the project through disease diagnosis and prevention)
Mouhamad Daoud Mashat, Information Technology Postgraduate Student at DePaul University, Chicago (He contributed to the project through information technology and app development)
Mahmood Mohammad Application Management Unit Supervisor at King Abdulaziz University, Jeddah (He contributed to the project through his expertise in artificial intelligence)
Alfaisal University congratulates the team on its great achievement and wishes them the best.