On October 17, 2023, the College of Medicine at Alfaisal University hosted its successful "Coffee with Your Mentor" event for first-year students. Over 500 students, mentors, and counselors attended the event.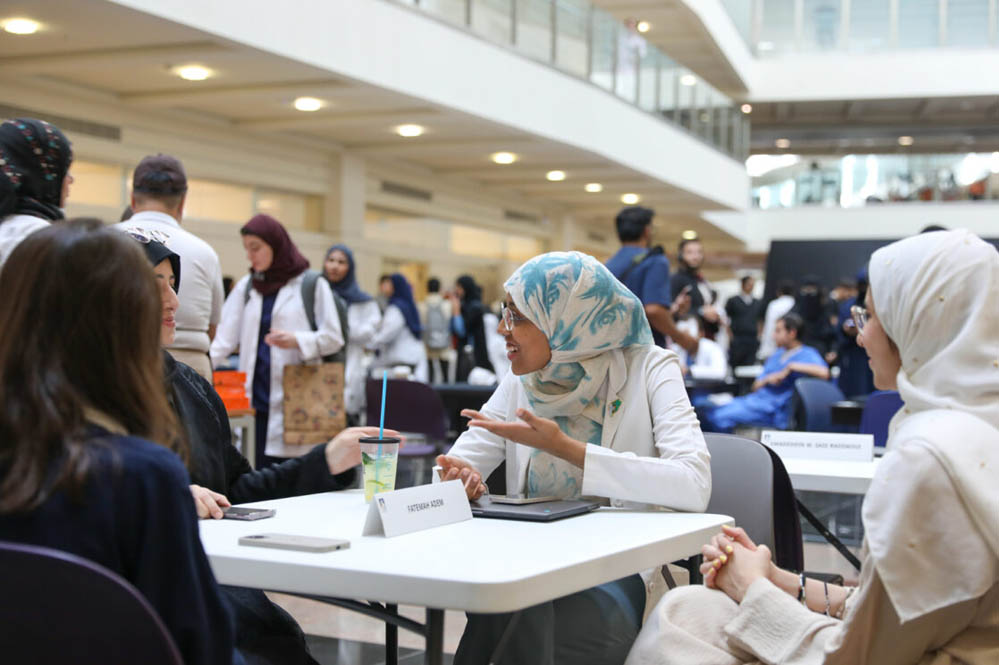 Students engaged in meaningful one-on-one conversations with their mentors and counselors, setting the foundation for strong relationships and a supportive community. Informative booths were set up by the Academic Affairs office, Academic Success Center, and Counseling and Skills Development Unit.
The Mentorship Program promoted the culture of mentorship through eye-catching posters, e-screen displays, and social media. Delicious coffee and donuts created a relaxed atmosphere, and fun activities such as card games added excitement.
The event would not have been successful without the support of Dean and VP of Finance and Administration Dr. Khaled Al-Kattan, Executive Director of Strategic Planning and Sustainability Dr. Wael Al-Kattan, and all the mentors.