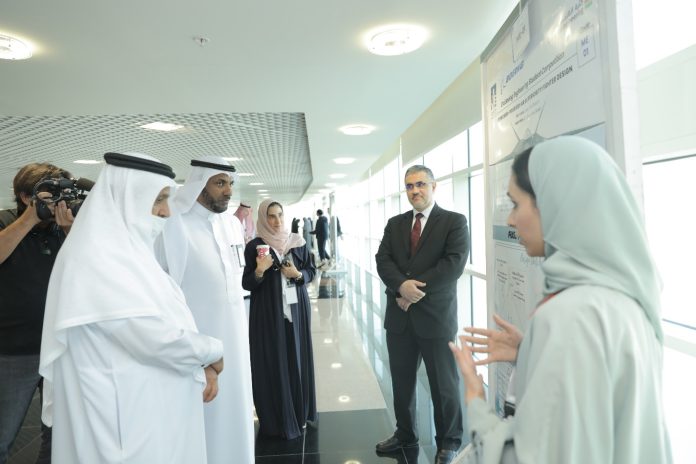 On Wednesday, December 8, 2021, the College of Engineering at Alfaisal University held its 3rd Boeing Engineering Student Competition. The event showcased graduate and undergraduates' projects under a generic engineering innovation theme.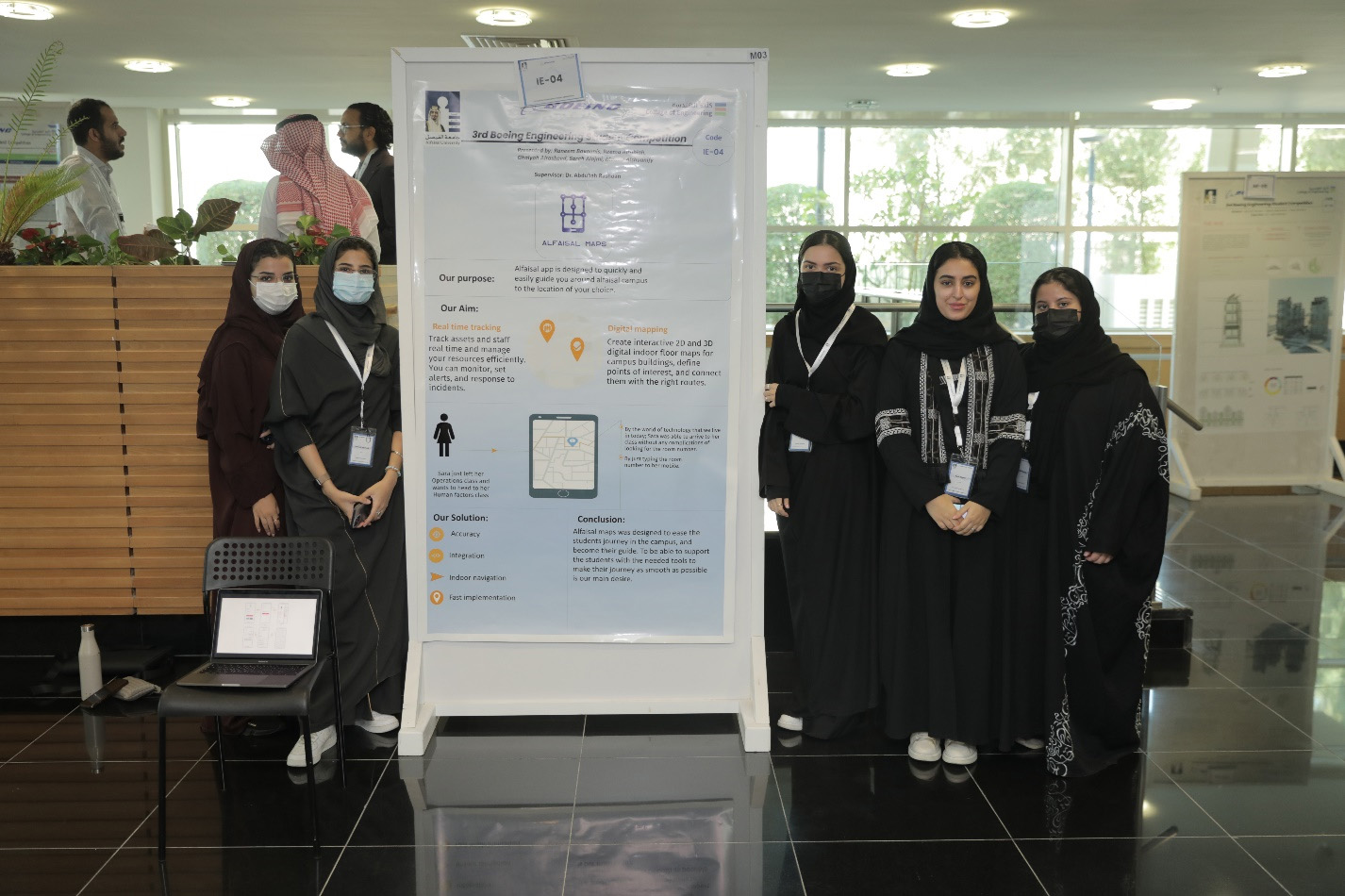 In this competition, 97 students, majoring in every engineering discipline offered by the College of Engineering, demonstrated 33 undergraduate projects and 6 graduate-level projects, some of which will hopefully go on to be commercial products.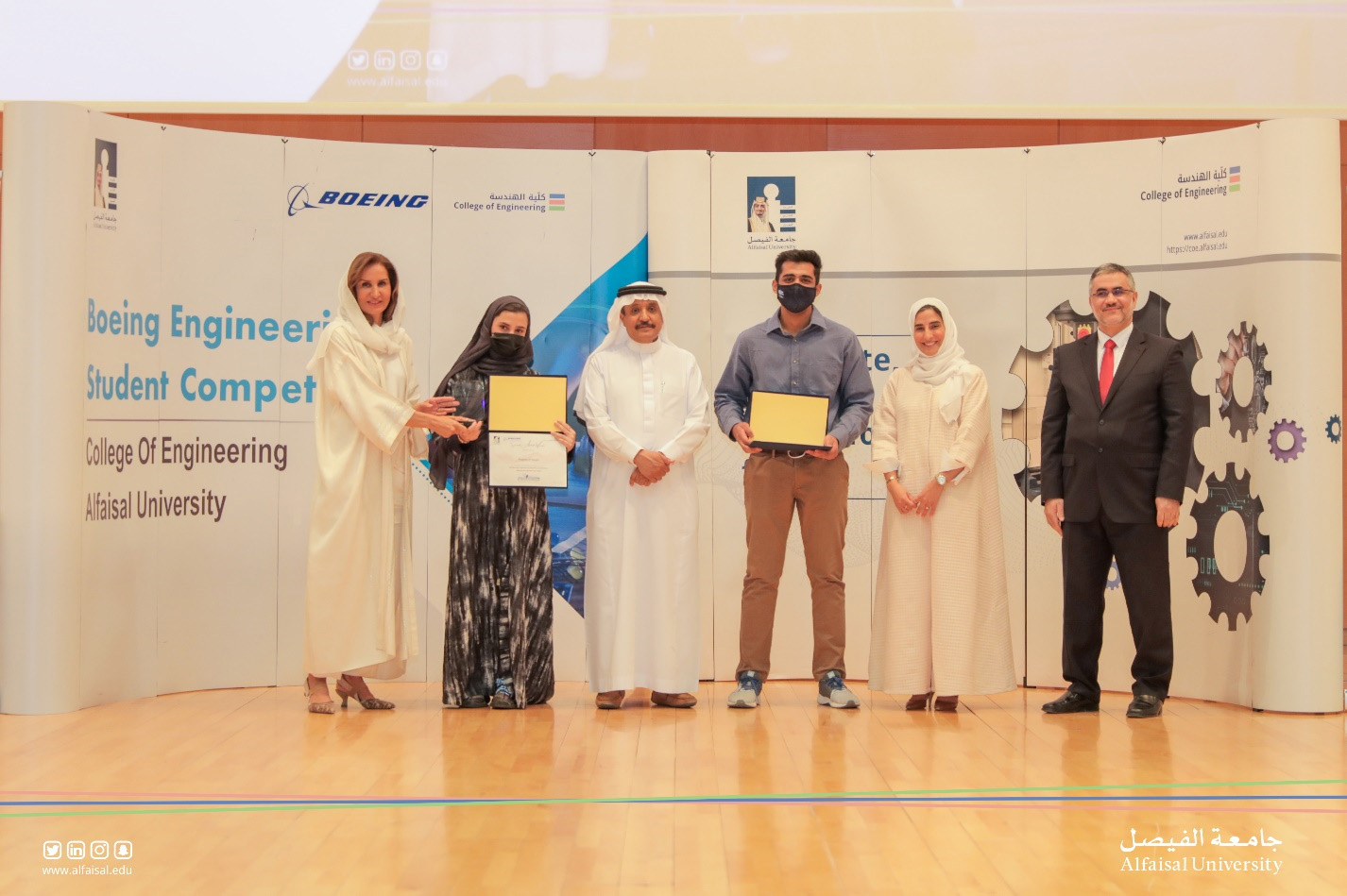 The competition featured work from undergraduate students where the students presented their work to an audience made up of fellow students, professors, university administration, and representatives of the college of engineering advisory board members.
The competition had six tracks. Each track represented an engineering discipline or a program, namely, Architectural Engineering, Industrial Engineering, Mechanical Engineering, Electrical Engineering, Software Engineering, and Master of Engineering & Systems Management (MEM).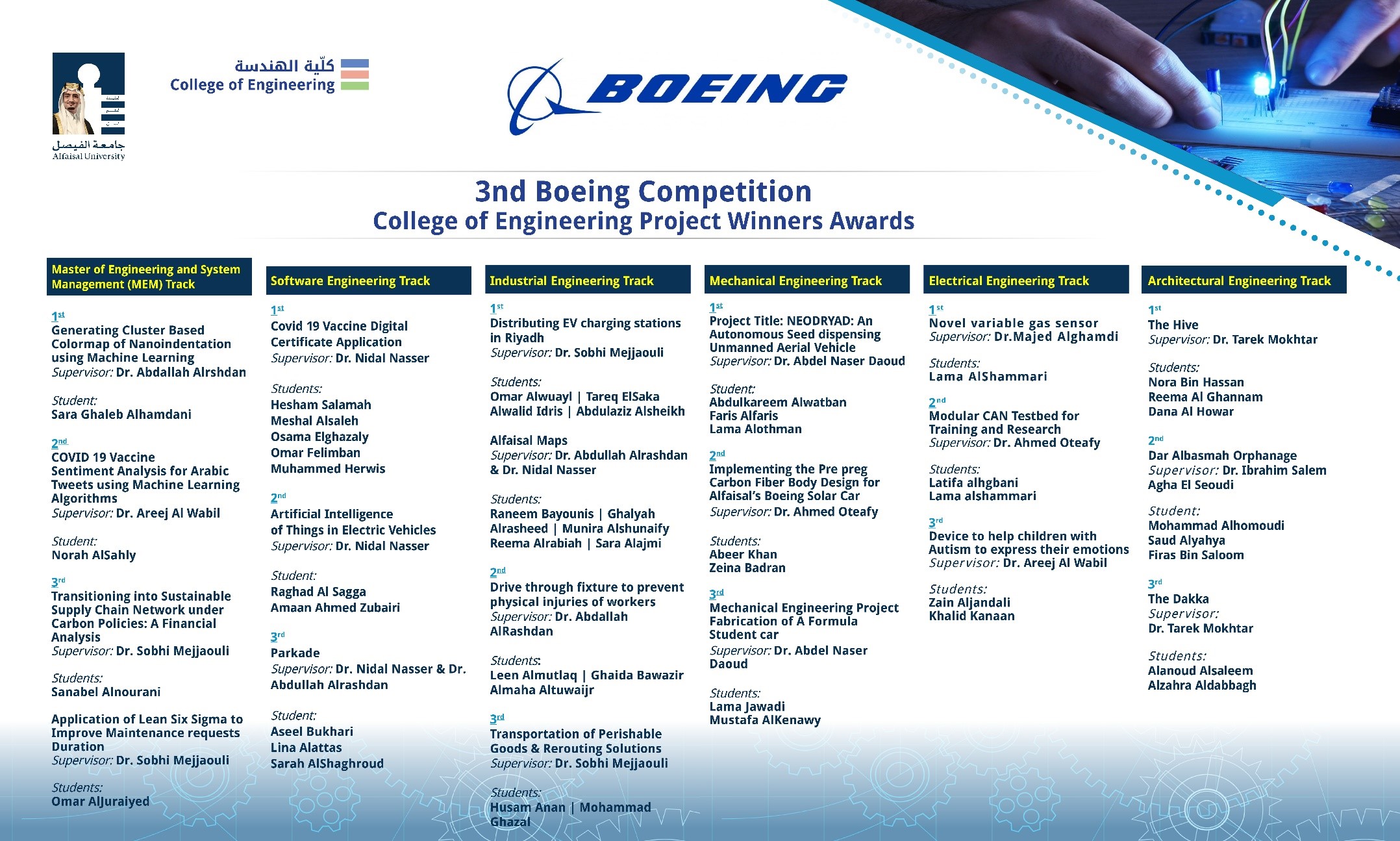 On December 9, 2021, the Awards Ceremony was attended by the President of Alfaisal University, Prof. Mohammed Alhayaza, HRH Dr. Maha bint Mishari Al Saud,  Vice President of External Relations and Advancement at Alfaisal University Dr. Zaina Alhejin, Associate Director of Government Relations, Boeing SA, the Acting Dean of Engineering at Alfaisal University, Dr. Muhammad Anan, and CoE faculty and students.  They congratulated and handed the awards to the winning teams.
The ceremony started with a keynote speech delivered by Prof. Yehia Massoud, Director, Innovative Technologies Laboratories (ITL), KAUSTon Smart Technologies for Smart Cities.  The talk was very informative covering the use cases of the Internet of Things in smart cities.
During the ceremony, Alfaisal University congratulated the Engineering MEM team which participated in NASA's Space Apps Challenge 2021. Alfaiosal team was ranked 1st  in the Arab World! The team consists of five Master of Engineering Systems Management (MEM) students: Faisal Alhumaidi, Nasser binObied, Sadeem Almarri, Leen Alsaud, and  Nouf Aldeghaither. The team is supervised by Dr. Areej Al-Wabil, Assistant Professor of Software Engineering, and the HCI and AI center director.
College of  Engineering at Alfaisal University expressed his deep appreciation and sincere gratitude to Boeing, faculties, students, the organizing team led by Dr. Zuruzi AbuSamah, and Eng. Aliaa Maar, the Facility, IT, and MC departments Alfaisal's leadership for their unlimited support.
Another Boeing Sponsored competition is taking place in April  2022. More information about the 4th Boeing Engineering Student Competition can be found in the following link: https://coe.alfaisal.edu/en/boeing-competition