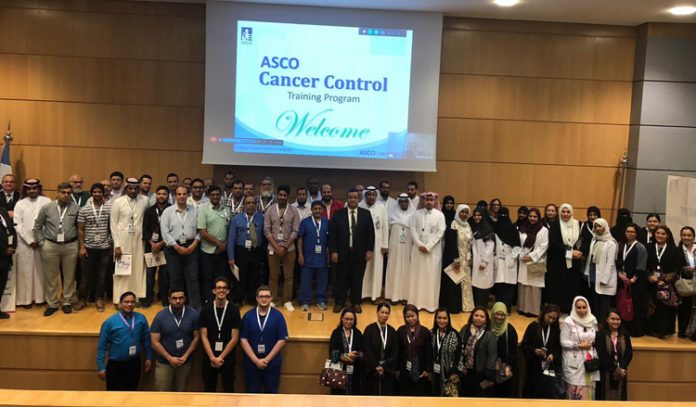 Alfaisal University conducted the "Cancer Control Training Program", which was held on 12-13 October 2018, at Alfaisal University, Riyadh, KSA in collaboration with American Society of Clinical Oncology (ASCO).The program had three Workshops which included:
✓ Clinical Breast Exam
✓ VIA and Pap Smear Training
✓ Mammography finding
This program was intended to increase the awareness of cancer prevention, screening, and treatment modalities in physicians and primary care health providers, by implementing the latest evidenced based guidelines on cancer management.
There were 127 participants attending the meeting from different fields such as: physicians of all specialties interested in lung cancer prevention, family physicians, Primary Health care providers, and all health care professionals and students.
This event was accredited with 9 CME Hours from Saudi Commission for Health Specialties, and attendees have received certificates from Alfaisal University.