A group of students from the Operations Management class at the College of Business, planned a field trip to the Alkhorayef Industries (AIC) and Zulal Water Factory (ZWF) located in the industrial city 2 of Riyadh. The trip was coordinated by Dean Bajis Dodin and Dr. Mario Ferrer with the facilitating help of Alwaleed Alsaif , Talal Alshaye and Mansour bin Juma . The objective of the trip was to explore operations management and supply chain practices on field for 8 hours fruitful experience.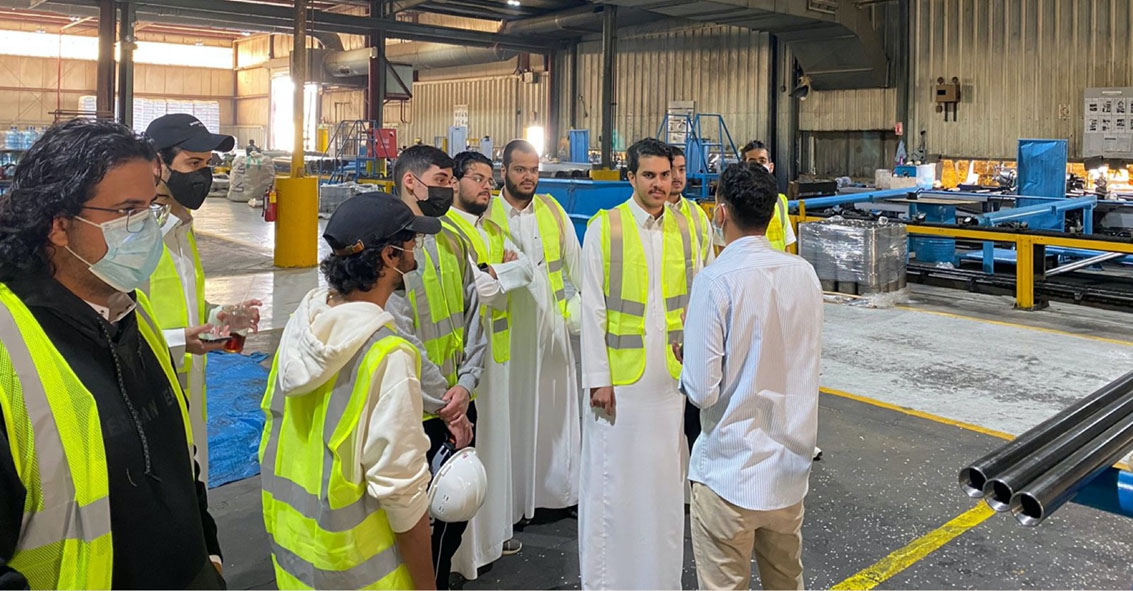 It was an excellent learning experience for the 135 attendees. The tour began with the plant managers explaining what Alkhorayef and Zulal water factories produce, how production is managed, how the quality culture is well developed in all divisions of the company (marketing, production, HR, facility and supply chain) and what safety precautions should be taken while touring the plans. Students were then broken into small groups and taken into state-of-the art production plants that manufacture steel pipelines, irrigation systems, water pumps power generators, and bottled water. Students were shown all the detailed steps involved in these production processes.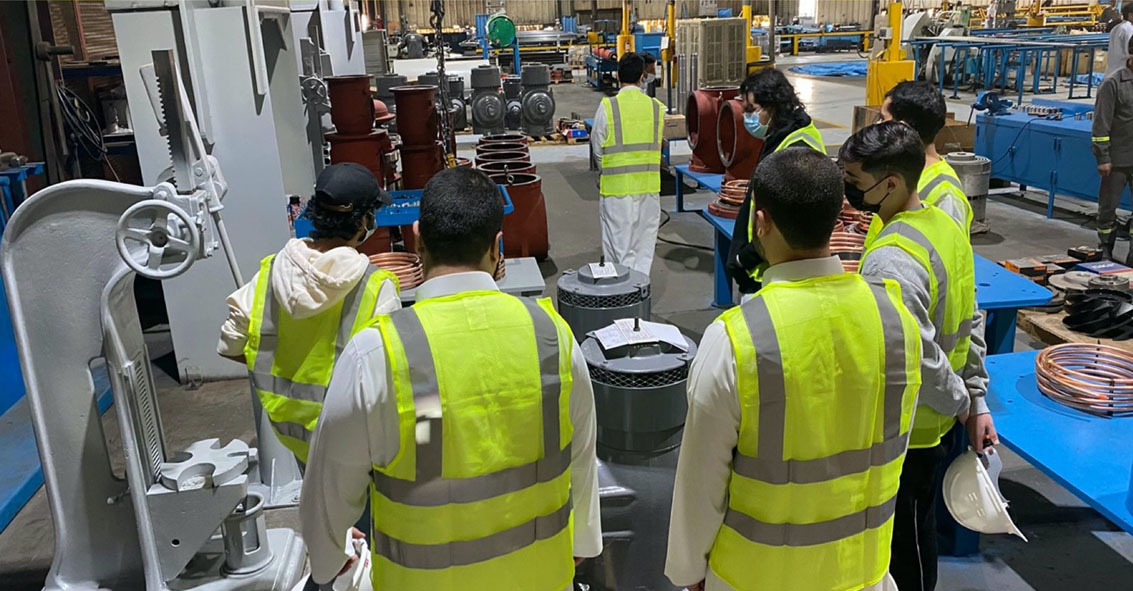 The tour finished with a very dynamic session with questions and answers facilitated by divisional Managers from Alkhorayef  and Zulal Water. They also reflected on the importance of the agricultural industry for the KSA, water utilization and which careers and possible career paths exist in the area of operations and supply chain management.
According to the attendees, the factory tours were both instructive and well planned. They were useful since they demonstrated how classroom-covered operations management concepts and procedures are put into reality and applied to real-world company.
Students learnd significantly about how the factories work and how the teams and management make decisions and why they make them to save expenses and maximize profit. They were exposed to practical operations and supply chains methods as well as demand management approaches to service the region in the most cost-effective manner.