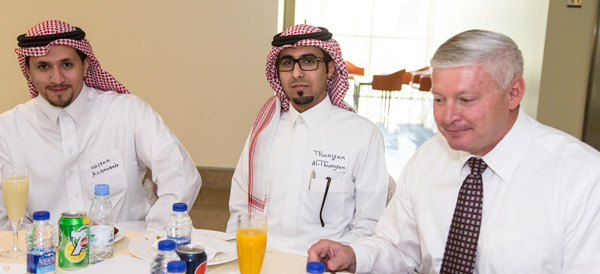 The MBA programme kicked off recently with an orientation session for new students on campus.  It was an opportunity for students to meet the dean and faculty of the College of Business and to get to know each other; whether who went to holiday in Greece?, who was born in February?, or, who speaks four languages?
We were honoured that the orientation was also attended by COB Advisory Board member Mr Kamal Alkhudairy and alumnus Motasim Niazy, who both shared their advice.
We welcome our fifth MBA cohort and wish them well in building an MBA of world-class excellence and sustainable relevance to our community.