On a lovely spring day, April 1st, 2021, the Boeing-funded Solar Car Areej 1 was unveiled at Alfaisal University. The project started at the College of Engineering five years ago by Dr. Ahmed Oteafy, who is the project supervisor and the director of the Joint Smart Grids & Electric Vehicles Center (JSEC), with a grant from Boeing and support from the Office of Research, Innovation, and Commercialization at Alfaisal University.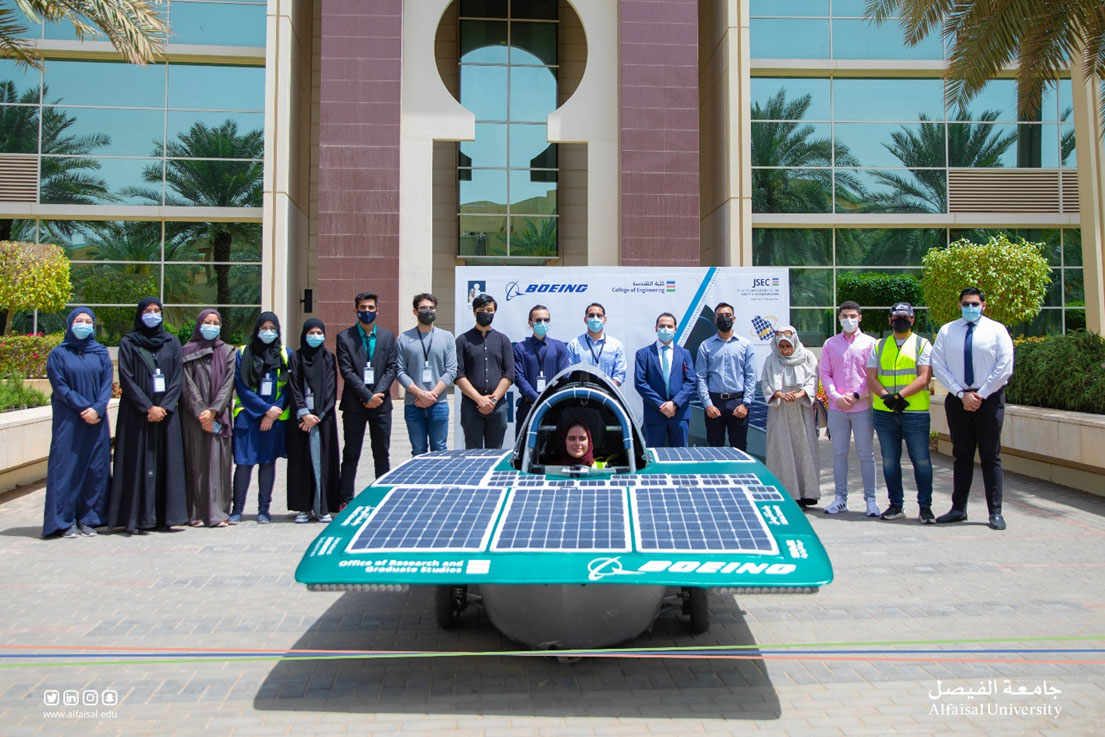 With the hard work of several cohorts of students from Electrical, Mechanical, Software, and Industrial engineering programs, the car's various modules went through design, simulation, prototyping, and finally integration into the current car Areej 1. The current group took over three years to develop this model, with Eng. Habib Farooq as the team leader and Eng. Ahmad Kanbar as the Mechanical Lead, developing the car modules with their teammates and training the group's junior members.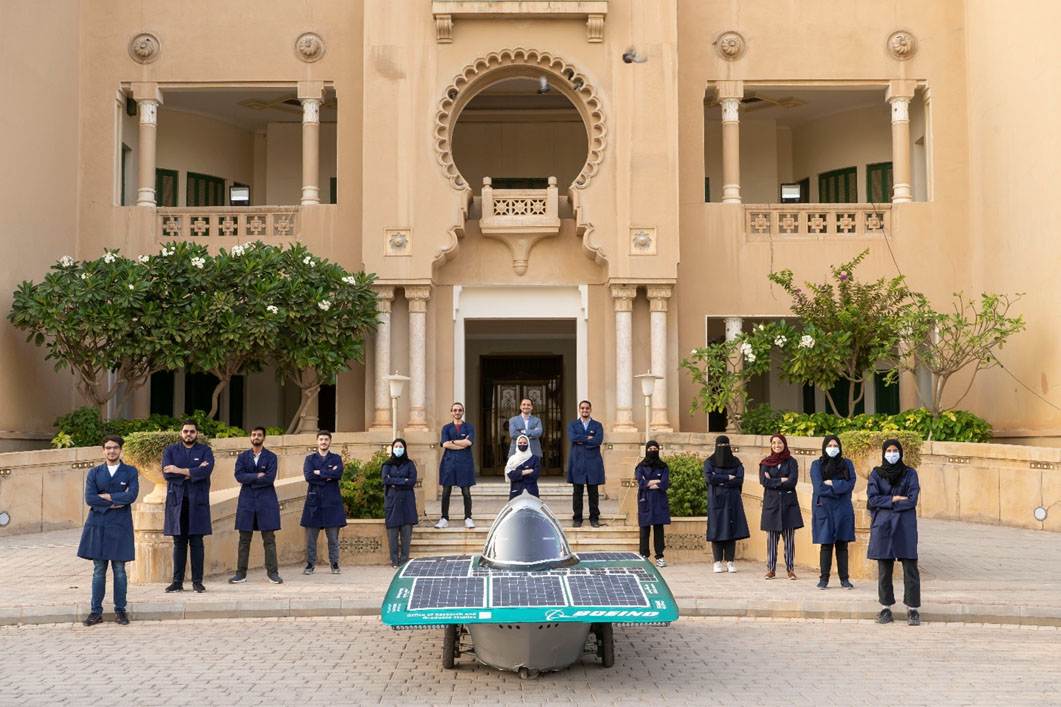 The car modules were designed for high efficiency, performance, and safety. For example, maximum power extraction from its photovoltaic array is enabled by dividing the array into pairs of modules with independent boost converter channels. The battery pack is constructed with over 420 Lithium-Ion battery cells for energy storage of 5.4 kWh, 52V nominal voltage, and 240 A discharge current, requiring a monitoring circuit.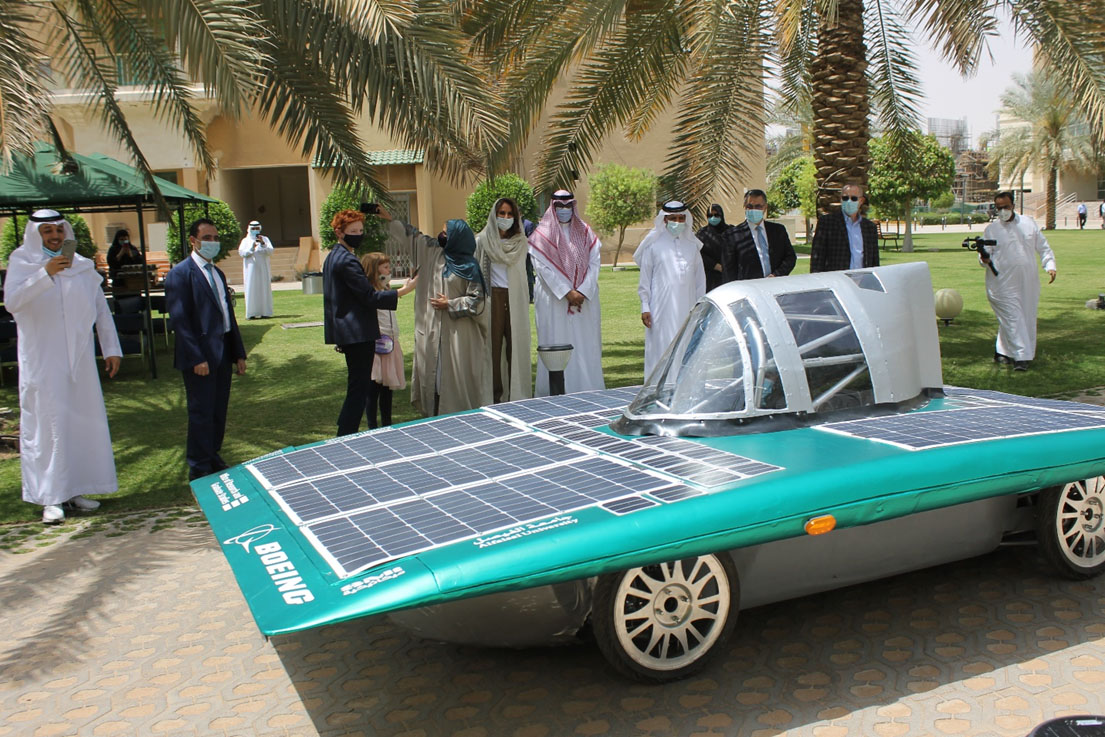 Mechanically, high strength to weight ratio was a key design goal; therefore, the body was made of carbon fiber, and the chassis was made with an Aluminum 6063-T6 space frame design. Other features include a BLDC motor with a single reduction ratio gearbox and an LS differential, an aerodynamic body design with a 0.27 drag coefficient, and a graphical user interface that collects the data from the modules to be displayed to the driver and transferred over the internet to the team.
Several objectives are achieved out of this project. Students learn to apply their engineering knowledge hands-on. They learn to work in multidisciplinary teams, and they go on to prestigious graduate schools such as Georgia Tech and Purdue in the US. Others go on to work for national and international companies such as Acwa Power and Boston Consultancy Group. The car also inspires some of the research carried out in the JSEC center, published in international journals and conferences.
The plan is to continue testing the car and fine-tuning its design in preparation for the SASOL 2022 International Solar Car Competition in South Africa.