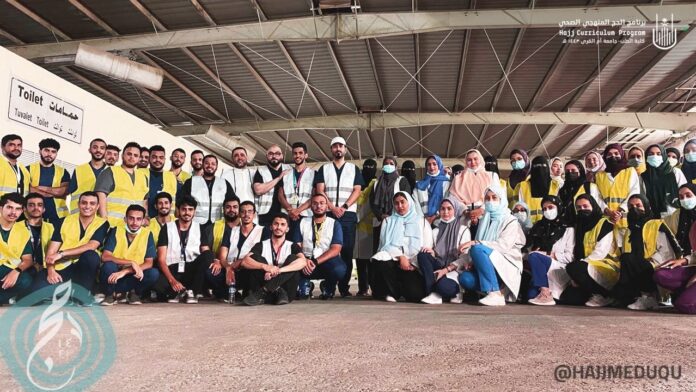 The pilgrimage of Hajj is one of the largest annual mass gathering events on Earth. This year, 1443 AH, a total of 1 million pilgrims performed Hajj, making it one of the most ethnically, demographically and clinically diverse assemblies once again. Every year, an increasing number of Hajj volunteers sign up to serve the pilgrims, offering their services at key landmarks of the pilgrimage.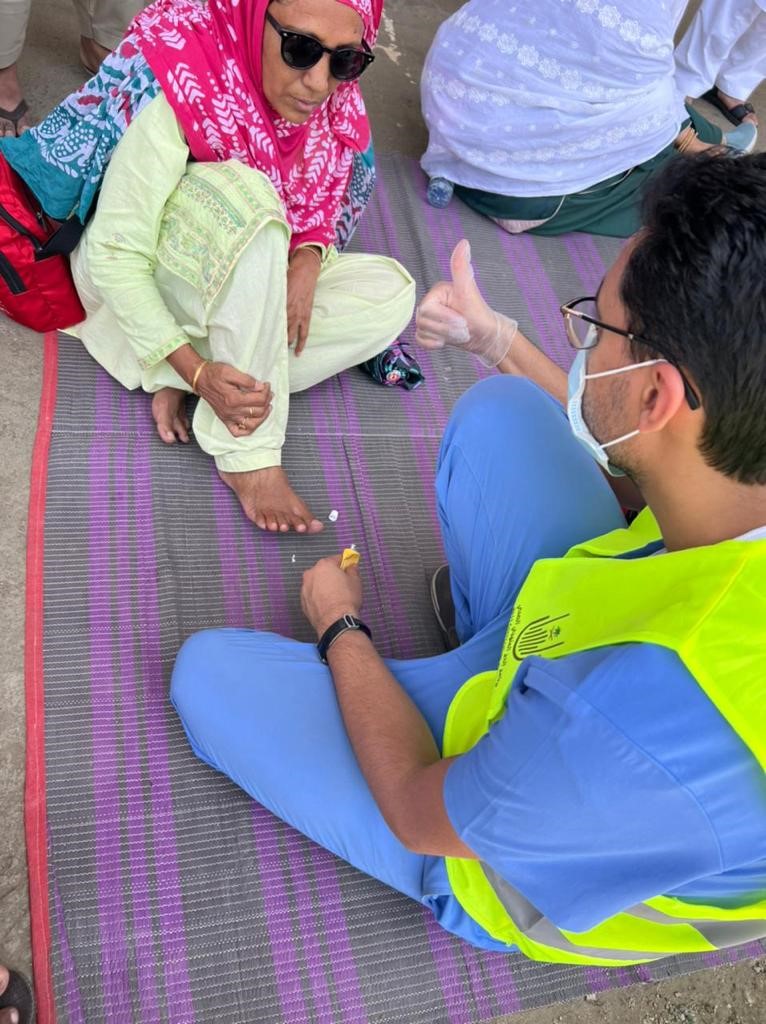 The Saudi Vision 2030 aspires to encourage a culture of volunteering, especially among students. Community service gives medical students a chance to gain a better understanding of the community, practice their clinical skills and solve problems. Through service to humanity, old clinical interests are confirmed, and new passions are identified. Communication, teamwork, and time management skills are cultivated, which are essential for these future healthcare professionals.
This year, for the first time, Alfaisal medical students had the honor of participating in the Hajj volunteering program. Alfaisal University is a prestigious institution that boasts of a diverse student body from more than 44 countries. Volunteering during Hajj is excellent utilization of this diversity as students are able to serve pilgrims from a wide variety of lingual backgrounds.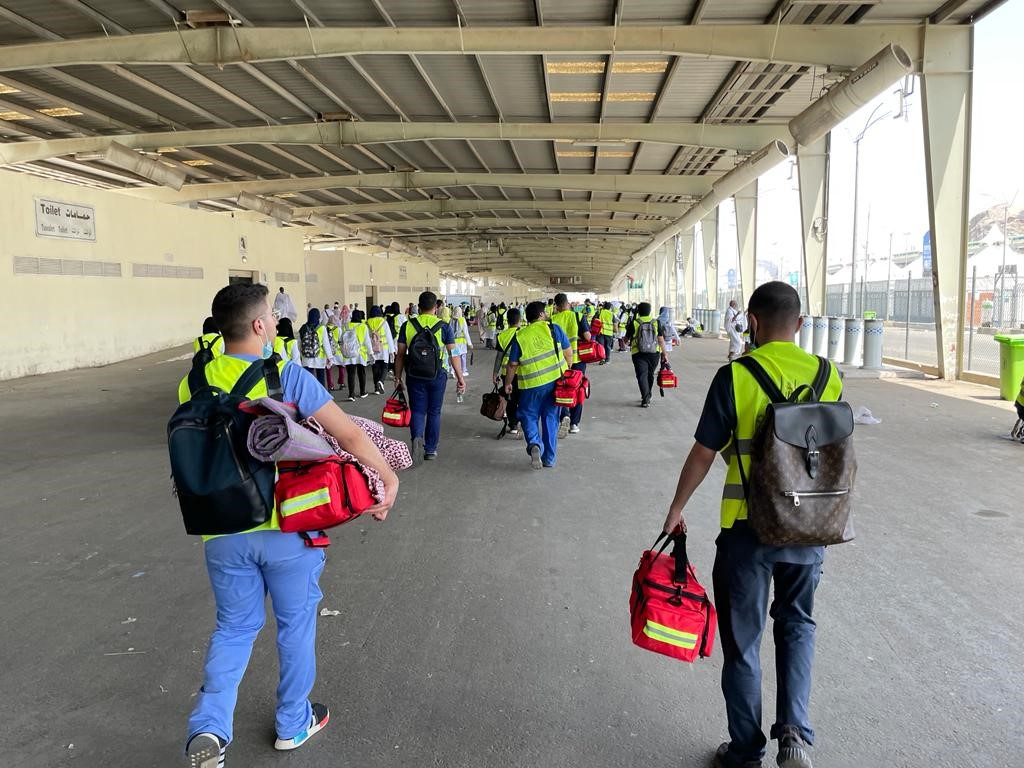 The initiative was the brainchild of Dr. Haroon Ahmed Javaid, a current medical intern at the university. Under the supervision of Dr. Dana Bakheet and the comradery of a team of hardworking members, the Alfaisal Hajj Initiative was born.
A collaboration with Umm Al-Qura University (UQU) was paramount to the success of this initiative. A total of 14 Alfaisal medical students, from Year 5 and Internship year, participated as volunteers. With the travel expenses covered by Alfaisal University and the food/accommodation taken care of by Umm Al-Qura University, the volunteers were well cared for.
The volunteers were posted at Mashaer hospitals and on the field. Volunteers at hospitals were responsible for assessing and stabilizing patients. They also assisted in procedures and documented clinical notes. As for the volunteers on the field, they had the duty of assessing vital signs, performing emergency resuscitative procedures and educating the pilgrims about hand hygiene and other healthy habits. Teamwork was a common theme to all the volunteers' tasks as this played a pivotal role in the success of the pilgrims' well being.
This program comes as part of Alfaisal's social responsibility towards the community and an opportunity to foster fruitful collaborations between academic institutes and other governmental entities dedicated to the service of the "Guests of the Merciful".
The program was hugely successful and the Alfaisal Hajj Initiative team looks forward to many more fruitful years.
The volunteers came back beaming, gratified with the new experience and content at their performance. Some of their testimonials are as follows:
'Finally got an opportunity to use the knowledge I had gained from med school practically. Really helped my leadership skills as I was able to assign tasks to get the work done in a timely fashion and keep the same level of composure and assistance when it got crowded.'
'A beautiful experience spiritually as well as an amazing opportunity to train medically!'
'Had the pleasure to serve the guests of the Merciful and enjoyed sharing knowledge and communicating with hospital teams and Umm Al-Qura students.'
'Well organized: from transportation to meals, everything was planned and executed in a professional way.'